40+ Quick and Easy Crochet Baby Blanket Patterns
These free crochet baby blanket patterns are sweet, soft, and fun, just like your kiddo!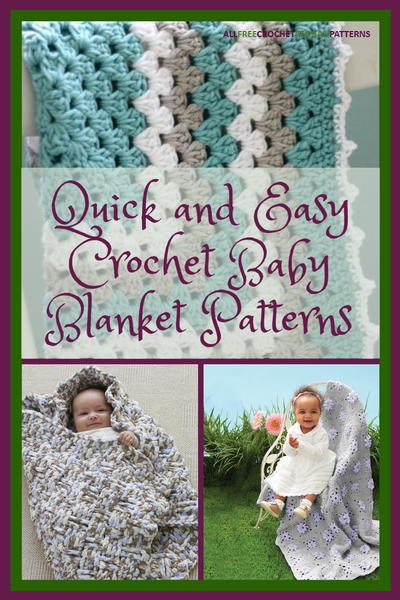 Whether you're new to crocheting or have been working up yarn for years, try hooking beginner baby blanket patterns to give a gift that will be cherished forever. These 40+ Quick and Easy Crochet Baby Blanket Patterns are a great way to add a personal touch to a baby shower gift, ensuring that cutie has a one-of-a-kind blanket from one-of-a-kind you!

Have you already hooked blankets for all the kiddos in your life? Well, don't move on to a crochet coaster quite yet! Many charities are always looking for baby blankets to give to those in need. Where to donate blankets, you ask? Great question! Click that lovely link to find a list of 10 charitable organizations that make it super easy to donate your handmade crochet blankets. You can use the following quick and easy blanket patterns to help provide warmth and comfort to the littlest and most vulnerable of sweet souls who will be so grateful for your hookin' skills.
Table of Contents
Your Recently Viewed Projects