Top 50+ Crochet Blanket Patterns of 2022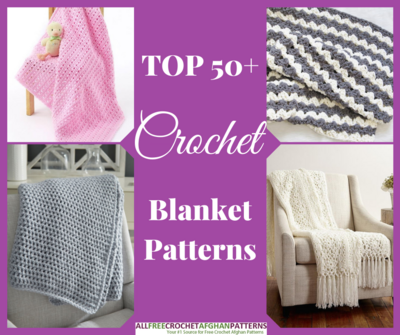 As we bid adieu to 2022, let's check out your favorite patterns from the past year! Some usual suspects made your Top 50+ Crochet Blanket Patterns of 2022, but you also worked up many new favorite patterns!

Whether you found these gems through our newsletter, Laying It All Out, or searched for them on our site, these particular afghan patterns were reader (and editor!) faves all year long. From baby blankets to quick and easy throws to festive holiday favorites and everything in between, the list below offers winning inspiration for your next crochet project.

Enjoy! And, as always, happy hookin'!
Table of Contents
Quick and Easy Throw Patterns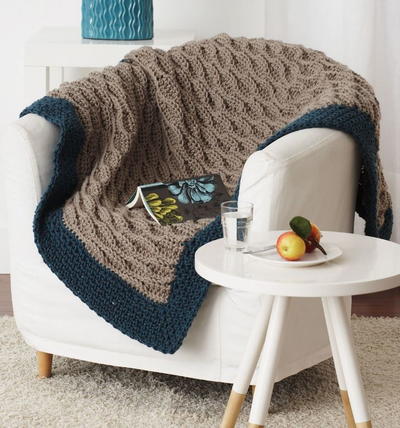 These crochet afghan patterns are so quick and easy to work up, you'll barely have to look at your hook! You'll love that you can make a whole afghan in just a couple days or even hours!

So if you're wondering what to get for your friend's birthday this weekend, wonder no more. In just a few skeins, you'll be able to whip up a stunning crochet blanket - like the Make it Quick Afghan - that looks remarkably impressive, especially considering its simple pattern.

Friends and relatives alike will be clamoring for you to make them one of these throws, and since they're so easy and fast to hook, you'll happily oblige.
Baby Blanket Patterns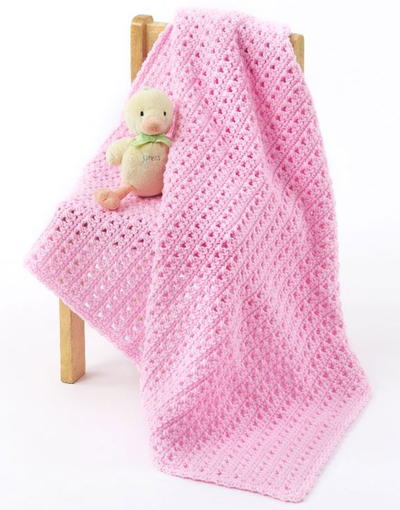 Part of the reason baby blankets are always so popular is because many of them actually fit in the above category! Often, they are quick and easy and pack a big bang for your buck.

For example, with this One Skein Baby Blanket, you can create a beautiful gift for the newest little person in your life with just one skein of yarn! So not only are most baby blankets very easy to hook, they are also quite cost-effective.

Also, they make great projects for crocheters of any skill level. Whether you're a crochet weekend warrior wanting to zone out while watching Netflix or a beginner looking to practice her stitches, the patterns below will help you create a heartfelt, personalized present.
Stunning and Sophisticated Crochet Afghan Patterns
Each of these stunning and sophisticated crochet afghan patterns is sure to impress even the harshest of critics. From luxurious, lacy, royal marvels, like the Duchess of Cambridge Crochet Blanket, to radiant ripples that are surprisingly easy to hook, your favorite blanket patterns this year are some of the most beautiful around! 

Hook one of these amazing patterns for yourself or gift one to a very lucky someone who is sure to treasure their stunner for years if not generations to come. Indeed, these crochet blankets are truly heirloom material.
Your Recently Viewed Projects