41 Christmas Crochet Afghan Patterns
Hook some holly jolly this holiday season with a Christmas crochet blanket!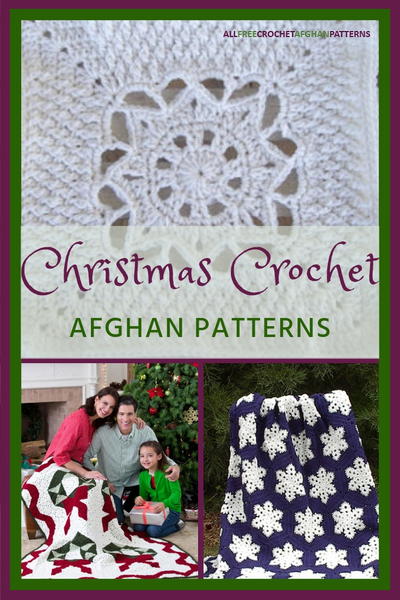 Are you excited for the Christmas season? Us, too! And before we know it, Santa Claus will be coming to town! So get ready for his holly jolly arrival with these 41 Christmas Crochet Afghan Patterns. While the sugar cookies bake in the oven, hook a Christmas crochet blanket that features poinsettias, wreaths, Christmas trees, snowflakes, and other seasonal favorites. You'll even find a few fun snuggle sacks fit for kids and adults alike!

Some of these free Christmas crochet afghan patterns are easy enough to hook while watching your favorite holiday movies, while others will require a bit more concentration. But whether you're new to crochet or you've been hookin' for decades, you'll find festive Christmas afghan patterns, snowflake crochet afghan patterns, and Christmas granny square patterns to suit your holiday hookin' needs! You can even work up an advent calendar Temperature Blanket in varying hues of Christmas colors to craft a treasured piece that represents all your happy holiday memories from this year.
Table of Contents
Crochet Christmas Afghan Patterns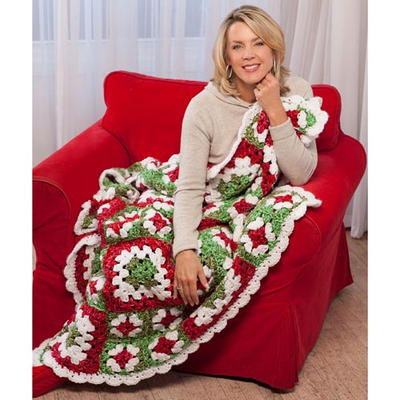 "It's the most wonderful time of the year! With the kids jingle belling and everyone telling you be of good cheer!" It truly is the hap-happiest season of all! With the Christmas carols singing from the radio, the mistletoe hanging from every doorframe, and the hot cocoa and eggnog a-flowin', you'll want your hook to get in the Christmas spirit, too! 

So work up one of these free Christmas crochet afghan patterns, like the Christmas Cheer Crochet Afghan, to create a family keepsake you and your loved ones will enjoy for all the Christmases to come. Or hook one for a friend and give the gift of good cheer!
Snowflake Crochet Blanket Patterns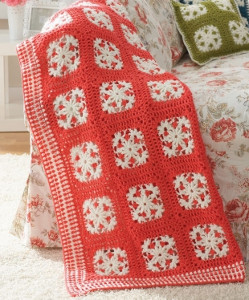 "Oh, the weather outside is frightful, but the fire is so delightful, and since we've no place to go, let it snow! Let it snow! Let it snow!" When it doesn't show signs of stopping, head inside, grab your hook, and work up a Winter Wonderland Afghan and Pillow from the coziness of your couch! Those flakes will float down past your window as you work some up in your lap!

Perhaps some of the prettiest Christmas crochet around, these snowflake crochet blanket patterns are sure to inspire "oohs" and "aahs" from your holiday guests, especially those lucky enough to be given one. And a bonus to beauties like these is that they're not too Christmas-specific, so anyone can enjoy snuggling under them all winter long!
Christmas Granny Square Patterns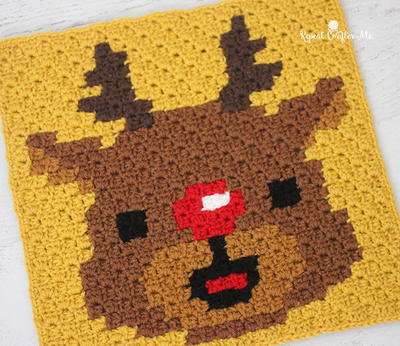 "Grandma got run over by a reindeer walkin home from our house Christmas Eve. You may think there's no such thing as Santa, but as for me and Grandpa, we believe!" Hopefully Grandma passed on her holiday hookin' skills to you before Rudolph got to her! Better yet, hopefully Grandma stood her ground and then gave Rudolph a proper scolding for being so bold. Yup, Grandma definitely shook her hook at Rudolph and then continued home to work up this fun and festive Have a Pixel Christmas: Rudolph Square to commemorate her triumph over that rude red-nosed reindeer.
Which Christmas crochet blanket is your favorite to hook for the holidays?
Your Recently Viewed Projects