What Is A Temperature Blanket?
You'll love the memories woven into each colorful row of your temperature blanket.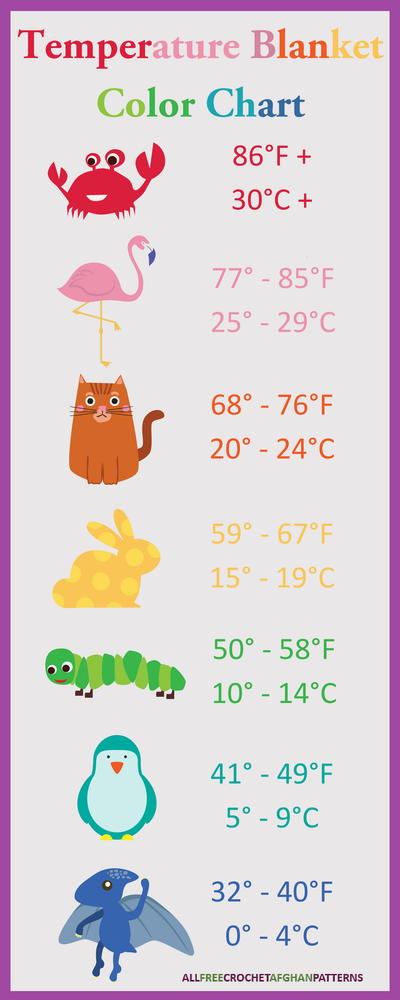 A traditional temperature blanket shows a year's worth of weather. Whether you crochet or knit,  the idea is to create 1-3 rows at a time, coordinating your yarn color with the temperature on a given day. The result is a stunning display of seasonal change in blanket form. If you start in the middle of summer, the first many rows of your temperature blanket might be bright red or fuschia, giving way to oranges and yellows as fall approaches, and then blending to greens, cool blues, and deep navy or violet as the temperatures dip ever lower. Upon completion, you have in your hands a resplendent rainbow afghan that represents the year gone by.

Of course, you can assign any color to any temperature depending on the overall aesthetic you're going for and the climate where you live. If you envision the blanket spending most of its time in your living room, but bright oranges and reds don't really work with your decor, then you can use more subdued tones that better complement your interior design. And if you live in Fort Lauderdale rather than Chicago, your blues might start at about 50 degrees fahrenheit whereas your reds might not begin until you reach 100. You can achieve the rainbow brilliance of a temperature blanket no matter your latitude.

These afghans are exceptional for the memories woven into each row, so they make profoundly special and personal gifts. Make one during your kid's senior year of high school and give it to her upon graduation so she can take a piece of home with her to college. Or, rather than stretching the project out for the 365 days, you can make a temperature blanket over the course of a particular period of time that you want to remember. Perhaps at the change of seasons so your color palette shifts dramatically halfway or maybe to honor a particular moment in your life, like the first few months of parenthood or wedded bliss! Are you expecting? Create one over those nine months to give to your precious nugget upon arrival. The possibilities for crafting a beautiful and meaningful piece are endless when you set your mind on crafting a temperature blanket.
Temperature Blanket Example
Here's an example of a beautiful temperature blanket. In fact, this one comes with a pattern of sorts, because if you want the aesthetic without having to wait a whole year, you can just look up the temperatures for each day of any year you want to honor, and then hook your blanket accordingly! Want to give a loved one an incredibly special birthday gift? Hook up a temperature blanket that represents each day of their first year of life!

Click here or the image below for the free crochet pattern.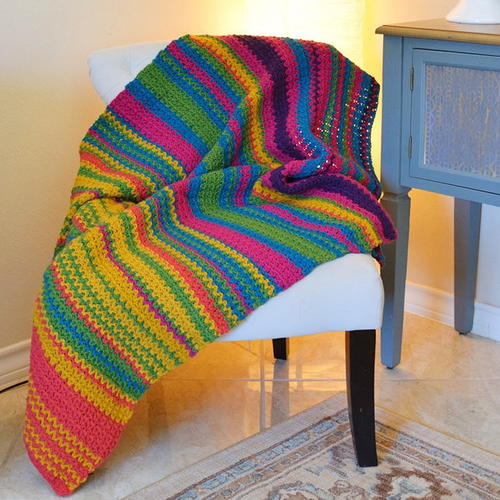 The Old Farmer's Almanac Weather History Archive
What was the weather like the day you were born? What about the day your grandmother was born? Find out historical weather data for a specific location and date anywhere in the U.S. and Canada since 1945! To look up your own personal temperature blanket pattern for that special period of time in your life, click here or on the image below.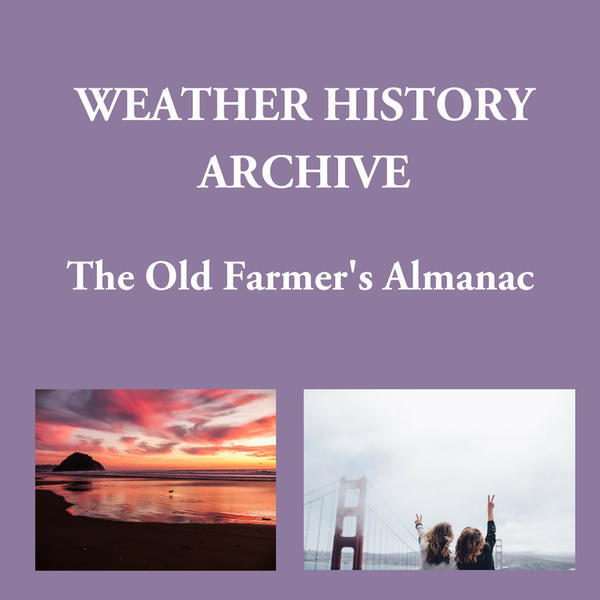 What special time period are you honoring with your next temperature blanket?

 
Your Recently Viewed Projects