21 Crochet Bobble Blanket Patterns
Hook up some bumpy fun with a crochet bobble blanket!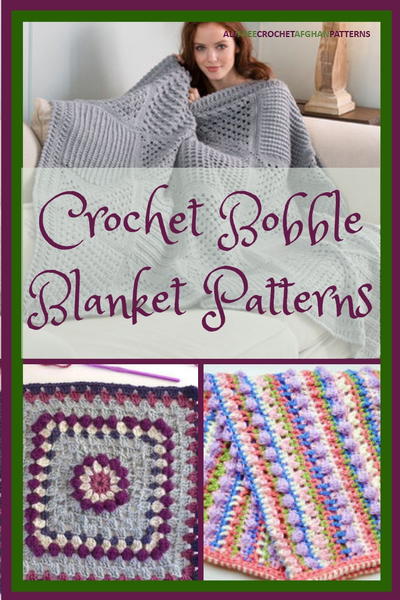 The bobble stitch is a fun crochet onomatopoeia because it works up yarn into a fabric that looks exactly as its name sounds: bobbles, bobbles, and more bobbles! It really is fun to say and hook! Each of the following 21 Crochet Bobble Blanket Patterns creates a blanket or square that will put a smile on your face as the yarn moves through your fingers.

The little puffy elements add texture to an otherwise ordinary afghan pattern, lending a pop of 3D that gives the blanket more visual interest and makes the design appear far more advanced than it really is. Or, work up an entire afghan using just the bobble stitch for a thick and cozy blanket that is sure to keep the chill out. Whether you're creating a corner-to-corner afghan or a bunch of pretty granny squares or a bobble stitch baby blanket for the newest bubbly addition in your life, you'll find the perfect pattern for your next bobble stitch project right here.
Table of Contents
Which bobble stitch pattern is your favorite to hook?
Your Recently Viewed Projects