10 Printable Blue Crochet Blanket Patterns
Print out and hook up a beautiful blue afghan pattern today!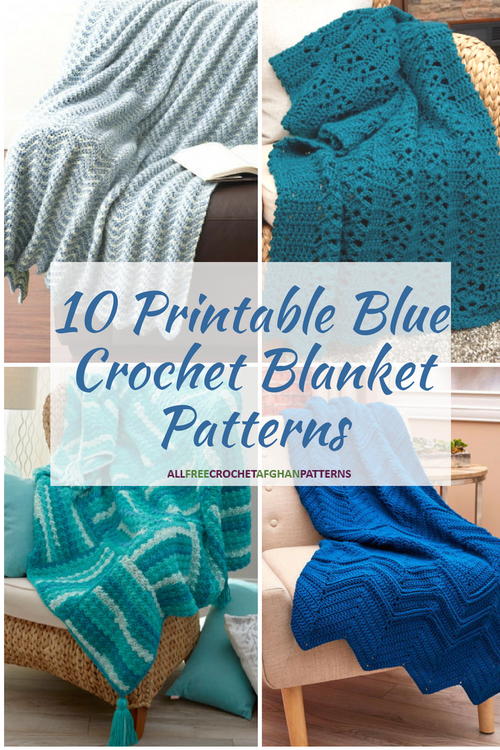 Our world is full of brilliant blues. Whether the rich turquoise of a robin's egg or the deep navy of the sky at dusk or the cerulean of the Caribbean Sea, your favorite hue of blue is bound to be among these 10 Printable Blue Crochet Blanket Patterns that celebrate our love of all things blue! The ocean will come alive in your hands, you'll hook a swath of the noon sky, and you might even taste the sweetness of blueberries when you follow one or all of these printable crochet blanket patterns.

With printable patterns, you can crochet your blue blanket while relaxing at the beach or enjoying your back garden or lounging in a meadow of wildflowers. A paper version of your blue afghan pattern will give you the flexibility to work up that yarn anywhere your heart desires! The commuter train can suddenly turn into the beach with a wavy pattern in your hands. The break room at work can become your garden when you're hooking with shades of blueberry. And the cafe on the corner magically blossoms into a high mountain field when indigo yarn slips through your fingers. Enjoy these printable blue blanket patterns wherever the waves may wash you!
Which blue hues in nature inspire your crochet projects?
Your Recently Viewed Projects