12 Rainbow Crochet Blanket Patterns
These colorful crochet afghan patterns will brighten your day!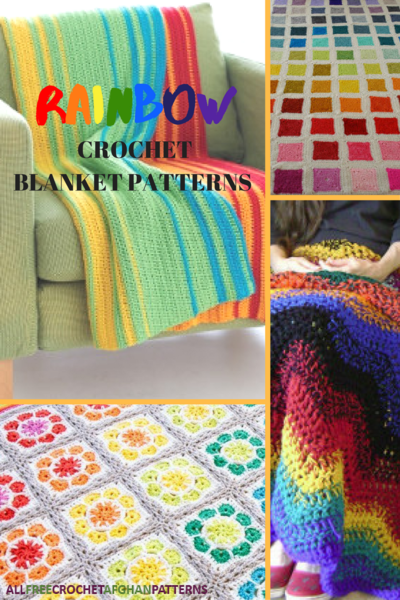 I don't know about you, but I am not a fan of white walls, white furniture, or plain white anything for that matter. Because of this, I have to find my own bursts of color in all the rooms of my house to really make it feel complete.

This list of 12 Rainbow Crochet Blanket Patterns is a sure-fire way of adding a pop of color anywhere you want it to be. Each color is its own shade of bright, to really accessorize the look of your home.

One of the easiest places to bring color to life is in the nursery. Drape a beautiful baby blanket over the rocker or in the crib so that your little one has something comfortable to snuggle with.

They will love the warmth and bulkiness that one of these baby blanket patterns can provide for them, and it's easy for a rainbow pattern to match any color you have on the walls of the nursery. Don't change a thing about your baby's room except by adding this fun, cute blanket to it.

I know you may think that rainbow crochet patterns can be a thing of the past or are outdated, but when you check out these afghan patterns, they will definitely change your mind.
 
Table of Contents
Colorful Baby Blankets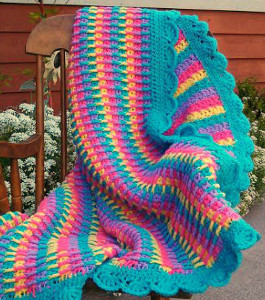 Some of these blankets are pieced together with colorful granny square patterns, while others are made up of stripes or chevrons to keep the colors separated.

No matter what style of rainbow afghan pattern you're looking for, it's right here in this collection for you.

Particularly, you will want to check out this section of rainbow patterns for babies. These baby afghans are bright and fun, which is super welcoming for any little one!
Colorful Crochet Afghan Patterns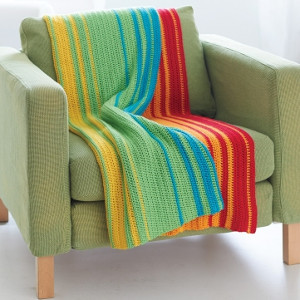 Color, color, color! These vibrant crochet afghans are sure to make your day. From traditional rainbow spectrums to colorful combinations with different shapes and styles, you will find a pattern you want to start today.

These afghans make fantastic gifts for loved ones, from moms to friends. If you know someone having an apartment or housewarming, help them make it their home with one of these blankets.
What is your favorite color?
Let us know in the comments below!
Your Recently Viewed Projects