17 Pearl White Crochet Blanket Patterns
These heavenly crochet afghan patterns are pure beauty.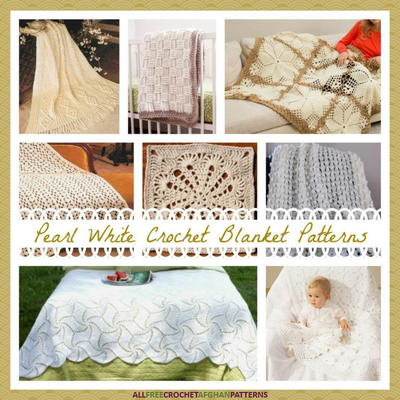 They say that you're not supposed to wear white after Labor Day, but that's really not the sense of fashion anymore. We can wear white all year round now! When I think of white, I think of snow, daisies, and pearls; and even though two of those are seasonal, pearls are beautiful all the time.

They're not just white, they're white hot! We were inspired by them, especially since we've got a whole collection of crochet afghan patterns for you. Get ready to browse through 17 Pearl White Crochet Blanket Patterns! You won't be disappointed if you love white and all of its different shades.

You'll find baby blanket patterns, lovely crochet lace patterns, and other crochet afghan patterns. Baby showers, wedding showers, wedding anniversaries, or any other special occasions will call for making any of these patterns. The recipients of a crochet blanket from our collection will keep it and use it for as long as they can because it carries memories and love in its yarn.
Table of Contents
Crochet Lace Patterns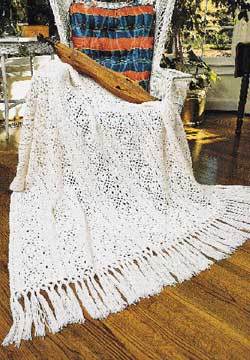 Lace is the epitome of elegance just as white is the same when it comes to colors. The combination of the two is irresistible! Don't worry, you won't be a "plain Jane" with these patterns because of the intricate lace.

And we've got of the loveliest crochet lace patterns you'll ever see. Fair warning: you'll want to make every single one of these crochet blanket patterns. Welcome to white lace heaven!
Baby Blanket Patterns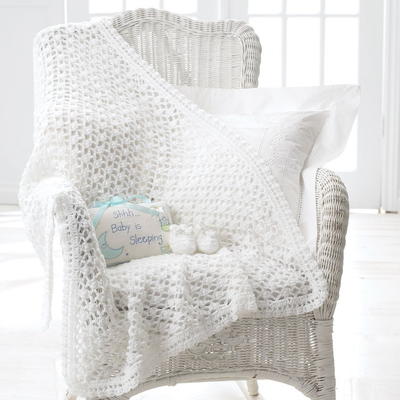 Whether you need to work up something for a baby shower or need a crochet blanket for a newborn in your life, we've got the best ones right here.

If you don't know the gender of a baby yet, white is a great neutral color for you to make for the blanket. Babies are as precious as pearls, so we can't help getting excited about these adorable baby blanket crochet blanket patterns.
Royal Crochet Blanket Patterns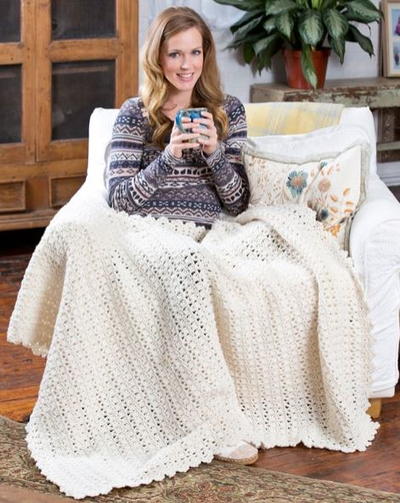 White is the best neutral color for your home, especially if you have a clean and classic sense of style. These white afghans are inspired by royalty. You'll fall in love with these crochet blanket patterns the instant you see them!

Anyone would love a crochet blanket that matches anything, so work one up for a gift. A wedding or wedding anniversary would be a great occasion for which to give one of these crochet patterns.
Your Recently Viewed Projects