20+ Crochet Christmas Squares for Blankets and More
You'll love adding these crochet Christmas granny squares to your holiday projects!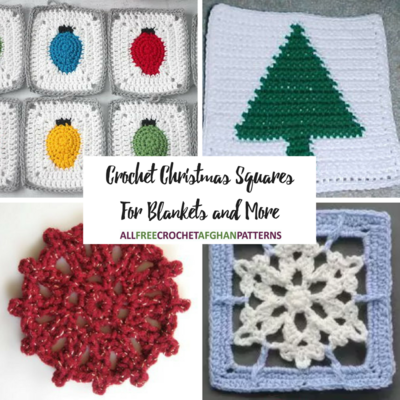 Make your holidays even more festive with these 20+ Crochet Christmas Squares for Blankets and More! Sometimes an enormous afghan blanket can seem daunting at first, so it may be best to start out with some smaller Christmas granny crochet squares instead. What's the best part about these patterns? Many of them are easy to follow and you can crochet them any time. When you have enough squares in your crochet pile, you can join them together to make a wonderful afghan blanket just in time for the holidays.

Snow is falling and the sky is gray, but that doesn't mean you should be gloomy! Embrace the season with this collection of some of the best Christmas crochet squares. Start with basic red and green squares to get your creative juices flowing. Then you can move onto patterns with holiday imagery. Try mixing and matching these crochet Christmas granny squares to create something that is truly unique. There are so many variations you can make and the results will be spectacular. It's best to start your Christmas crochet projects nice and early, so there is no time like the present. You can make more than just afghans with these squares, too, including pillows or holiday coasters!
Table of Contents
Festive Crochet Christmas Granny Squares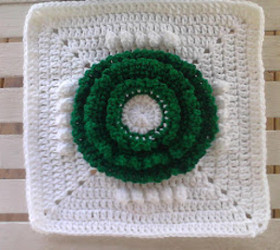 All of these crochet squares have some sort of holiday design. Take your pick of the fun and festive options. Once you start crocheting these squares, you'll never want Christmas to end! Whether you're planning to make a blanket with an assortment of Christmas-themed granny squares or simply want to include a few squares to give a pop of color to a full-scale project, there's no denying these crochet granny squares will be delightful additions to the holiday spirit.
Crochet Granny Squares in Holiday Colors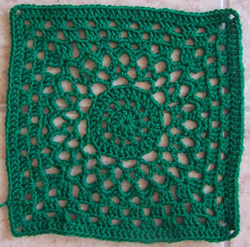 Add some festive colors to your crochet projects when you include these granny squares! While you could use yarn in virtually any color to complete these projects, there's something special about using the colors of the season to make the patterns. There are endless possibilities when it comes to making afghans from these square patterns. You can combine a number of different basic colors to create the crochet square designs above.
Cranberry Christmas Granny SquareCranberry is the perfect shade of red for the season, and this pattern uses it beautifully. This pattern also uses green and white for a truly stunning look. 
With its lace-like look, this design definitely lives up to its name. The breezy design of this square is one that needs to be seen.
Bonnie's Flower Afghan SquareFeaturing a combination of red and white yarn, this pattern is a great mix of holiday colors in one place. This floral design may seem out of place in a winter-themed project; however, it could also be a reminder that spring will return soon.
Bright and full of holiday cheer, this granny square is sure to catch your attention. This pattern is for crocheters at the intermediate level, so if you're up for a challenge, then this square is for you!
Steampunk Gear MotifWho said blankets need to be boring? This pattern will add a little bit of edge to your next design. Consider using it as the focal point for a blanket or shawl!
Traditional Granny SquareThis elegant and timeless design is one that everyone will treasure. It's also easy to make and won't take look to crochet.
Winter Crochet Granny Square Patterns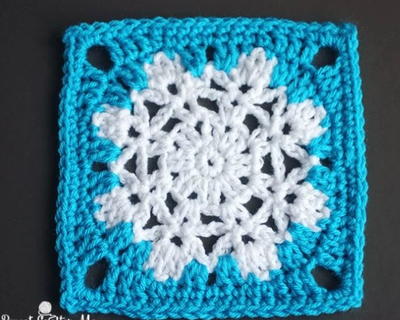 You've worked hard on your crochet afghan pattern, so of course you want to get as much use out of it as possible! If you'd like to use your next blanket or throw until the very end of winter, then these crochet granny squares with classic winter themes will be just what you need. From a whimsical snowman design to snowflakes and more, these patterns will be a delightful decorative touch to your home this winter.
Your Recently Viewed Projects