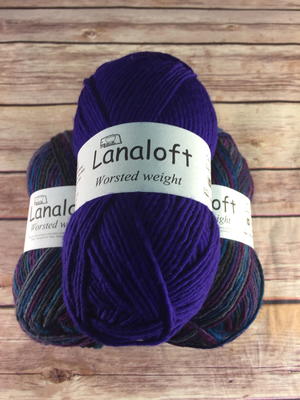 Lanaloft Yarn
Gifted by: Brown Sheep Co.
www.brownsheep.com
Reviewed by Aurora for AllFreeCrochetAfghanPatterns.com


I was so honored when I was asked to use and write a review for this yarn. I excitedly waited for my package to arrive, one might even call it, "stalking" the mailbox! I see it more as stalking my mailman and who's going to complain about that? I think any crafter out there will completely understand my excitement and delight in being able to use a product for the first time.

Upon opening the package, I was a bit leery that the yarn "looked" rough, my excitement faded a bit, BUT that didn't last long as it was soft to the touch, there I was, "rubbing" the yarn and admiring its ability to look "sturdy", but feel "soft" I was busting out of the seams to get my hook ready to use…...I got my notebook out to start designing.

I looked for the end of the yarn on either end and never found it, but also didn't want to unravel the yarn too much, so I removed the label, and found that they wrap the end around the middle of the yarn. Don't worry though, it comes off the skein with ease so there is no fighting to pull it up too much. I used an H ergonomic hook, and the yarn slips through not only my fingers with ease, but the hook as well. I have never used this yarn before, but I have used a few other different brands/types and I have to say that this particular yarn moved easier over my hook than the ones I have used in the past. I was so delighted in its ease, its softness, but at the same time, it was sturdy enough to hold its shape. I designed two 6" squares and both held their shape very well.

This yarn reminded me of something royalty would use. It's stunning to see up close and work with. In its "skein" form, it's beautiful, but once you make something with it and get to see it unraveled and within a design, it's just gorgeous! I wanted to say it's simply gorgeous, but there is nothing "simple" about this yarn. I found myself admiring it long after my square was done, I keep holding the skeins, trying to find more things to make with it.

I feel as if I need to find a con about this yarn so it doesn't seem like I am completely biased, but it's hard to come up with something. I am in love with this yarn, and if I have to find a con with it, it would be that the yarn will thin out in some areas, or have thicker areas, but even with that said, it doesn't seem to take away from the final project. I can't tell by looking at my squares that there were a few differences in the yarn, and that right there gets my seal of approval!

If you have ever used a yarn that was pretty when you bought up, but found it lost some of that beauty after you made something with it, then worry no more, you will not have that problem with this yarn. I strongly recommend trying Brown Sheep Lanaloft, you will be totally hooked!

Make these patterns with Lanaloft Yarn: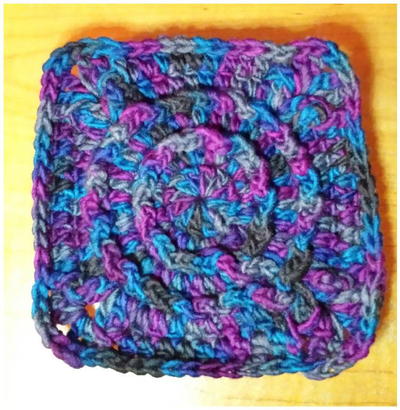 Ripple Around Granny Square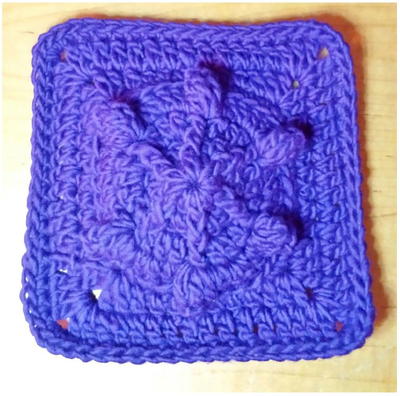 Star Power Granny Square
Your Recently Viewed Projects