How To Repair an Afghan
Learn how to repair a crocheted blanket with this tutorial.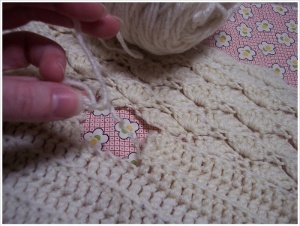 How To Repair an Afghan
While digging in your grandmother's attic, you find an absolutely gorgeous vintage afghan. But you soon find that time has taken its toll on this treasured piece and there a hole in the afghan (potentially from moths). You'd love to fix this afghan, but you're not sure where to start.

With How To Repair an Afghan, you'll see just how easy it is to return an afghan to its glory and make the afghan functional again. While the afghan will never be the same, this free tutorial will give you hope for repairing crocheted afghans for years to come.

Your Recently Viewed Projects