34 Free Easy Crochet Baby Blanket Patterns for Boys & Girls
Find traditionally-colored boy and girl crochet afghan patterns as well as unisex crochet baby blankets.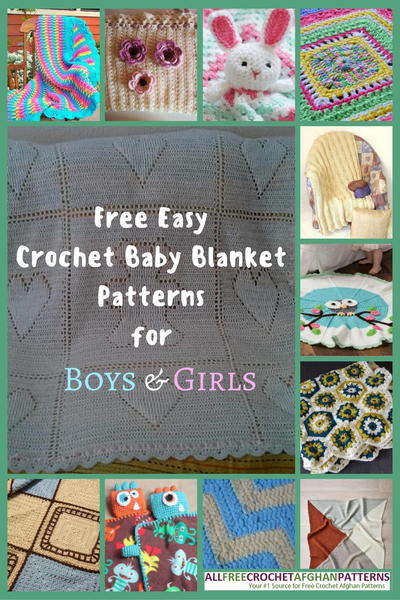 Whether you or someone you know is expecting, you won't want to miss this collection of simple crochet patterns. 34 Free Easy Crochet Baby Blanket Patterns for Boys & Girls makes it easy to find the perfect present to make for yourself or a friend.

If you're in the need of an easy, homemade baby shower gift, crochet baby afghans create a great opportunity to give a truly unique and personalized gift that will last a lifetime. Any parent will love snuggling their baby with any one of these easy crochet baby blankets below.

Whether you're looking for a crochet baby girl blanket or a crochet baby boy blanket, we've got you covered. We also have fantastic gender neutral baby blanket patterns, too. We realize there are thousands of free baby afghan patterns on the Internet to choose from, but finding the perfect one doesn't have to be daunting.

Trust us when we say this collection is the best! We've made it super easy to find exactly the crochet blanket you're looking for. With this collection of free, easy crochet baby blanket patterns, you'll be able to quickly find the perfect blanket to crochet. So what are you waiting for? Grab your hook and yarn and get started!

But, before you do, take a look at this video right below to learn how to correctly wind a yarn ball.
Table of Contents
Baby Crochet Patterns for Boys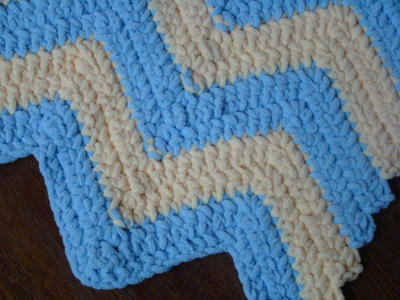 Frogs and snails and puppy dogs tails...this is what little boys are made of! After playing with frogs and snails, your little boy will need a soft crochet blanket to cuddle up with after a long day of playing in the dirt. Worked up with blues and greens and without any frills, these baby boy crochet blankets are perfect for your little man. Check out these free, easy crochet baby blanket patterns below and get started on these boyish afghans; each one is sure to hit a home run!
Baby Crochet Patterns for Girls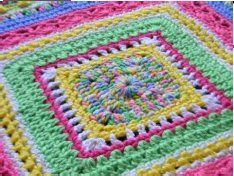 Sugar and spice, and everything nice! Baby girls love all things soft and delicate, so there's no doubt girls that the little princess in your life will adore any one of these baby blankets. You're sure to find the best and most beautiful crochet blanket in this list. From ruffles and floral designs to bright colors and shades of pink, these feminine patterns are the perfect thing to crochet for baby girls.
Unisex Baby Crochet Patterns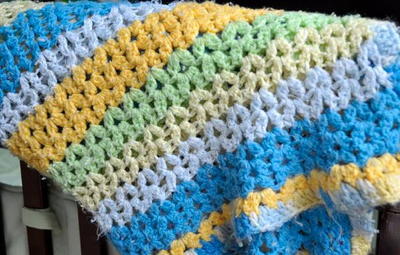 There is little for adults to be surprised about these days, which is why many parents-to-be choose to let their baby's gender remain a mystery until it's born. Although this is, indeed, a fun route to take, it can sometimes make building a nursery and preparing for the baby's arrival difficult for not only the parents but friends of the parents, as well. If you're looking for a gender-neutral crochet blanket to make for a baby on the way, look no further. These free easy crochet baby blanket patterns were designed with baby boys and baby girls in mind!
Your Recently Viewed Projects