What Is Your Crochet Designer Name?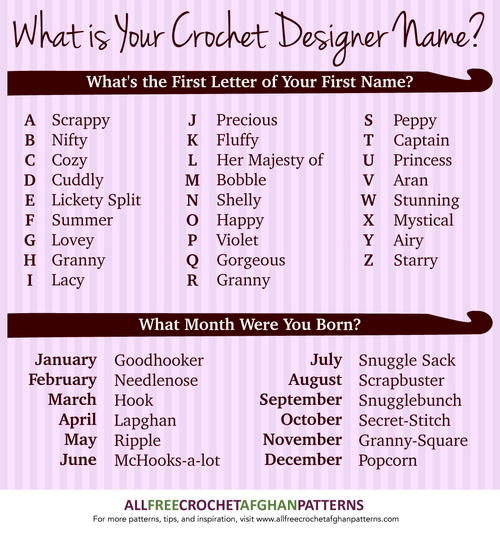 Hey you fabulous crochet party people! Let's have a little fun with some crochet humor!

Take this quiz and then reply to the email and let me know your Crochet Designer Name!

Really just for giggles. But I'll also be using the various funny designer names in an upcoming newsletter feature, so stay tuned!

Your Recently Viewed Projects