15 Mile-a-Minute and Stash-Busting Crochet Afghan Patterns
If you're looking for quick afghan crochet patterns that also use up some of your scraps, then you're in the right place!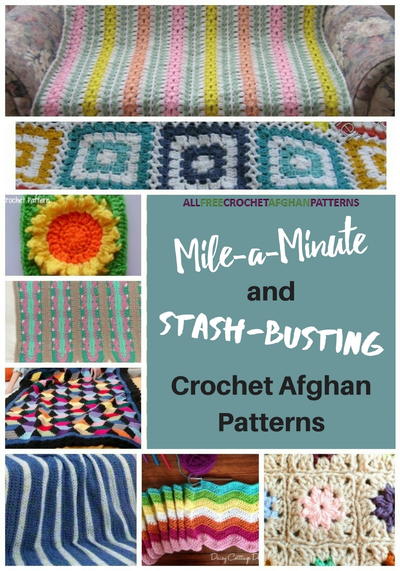 Busy crocheters and yarn hoarders, get excited! These 15 Mile-a-Minute and Stash-Busting Crochet Afghan Patterns are perfect for people that don't have a ton of time or have a yarn stash that you want to use up. Let these projects be your guide.

You might be asking "what exactly does 'mile-a-minute' mean?" Mile-a-minute patterns involve the creation of strips that are later joined at the borders. This is a great technique for beginners because you can match up the edges and join them to fit - no need to switch colors or change the type of crochet stitch. Find out even more about this style in What is Mile a Minute Crochet and How Do I Start?

As for stash-busting, this is the act of using up yarn leftover from other crochet patterns you've made to make something new. These crochet afghan patterns don't rely on buying or having full skeins of yarn. For those of you who identify as yarn hoarders, these mile a minute crochet patterns will lessen your stash of yarn, and you'll end up with a lovely afghan.

If you're intrigued by these cool crochet concepts, then look no further than these 15 Mile-a-Minute and Stash-Busting Crochet Afghan Patterns. Each one uses fun colors and interesting patterns to create a truly memorable afghan.

Have a bunch of crochet scarves you've been meaning to give away? Join them together to create an improvised mile-a-minute afghan pattern. Looking for a better approach to creating mile-a-minute patterns? Take a look at the patterns below and pick your favorite. Get ready for compliments -- these patterns are sure to impress.

PLUS! Check out the video right below to get some tips on picking complementary colors for crochet projects.

Table of Contents
Mile-a-Minute Crochet Afghan Patterns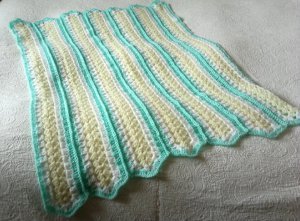 If you need a last-minute gift for a wedding, baby shower, or birthday, you'll be able to finish one of these mile a minute crochet patterns with plenty of time to wrap it.

You can choose pretty much any color scheme for these crochet patterns, from bold contrasts to neutral tones. Have fun with it, and rejoice in the fact that you'll work up an afghan in no time!
Stash-Busting Granny Square & Afghan Patterns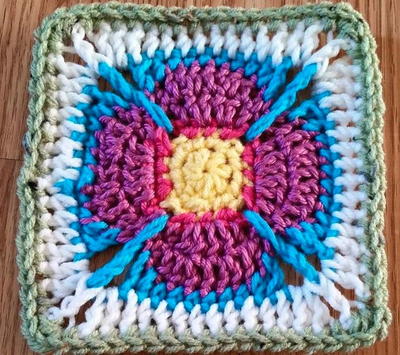 Do you have piles of yarn that you don't know what to do with? You can't make a full afghan out of these scraps, but you can make one of these stash-busting crochet afghan patterns!

Stash-busting patterns are fun because you never know how it'll turn out if you have stashes of many colors. In the end, you'll have a wonderful crochet afghan from your stash.
How long does a mile a minute crochet blanket usually take you to work up?
Let us know in the comments below!
Your Recently Viewed Projects