Stars and Stripes: 22 Patriotic Patterns for Crochet
These patriotic crochet afghan patterns will have you chanting, "USA! USA! USA!"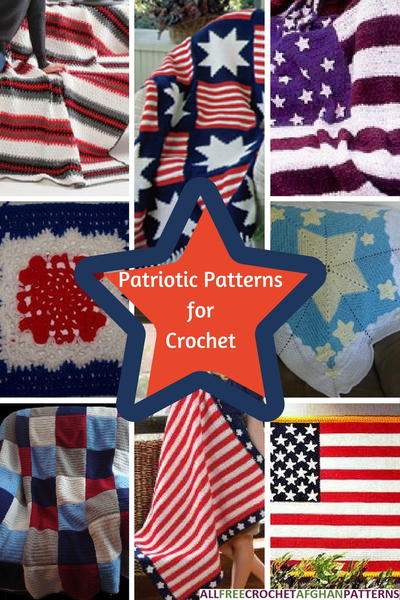 The 4th of July is a holiday spent with family and friends. This holiday is filled with parades, picnics, and fireworks. One essential item that you should never be without on that fun-filled day is a crochet afghan with a patriotic pattern.  You can cozy up with a stars and stripes blanket while you watch the fireworks, or lay one down while you have a picnic in the park.

Try these 22 Patriotic Patterns for Crochet and you can make your holiday even more special. These afghan patterns are a blast to make and are sure to catch someone's attention. If someone asks you where you got your spirited afghan, you say with pride that you made it yourself!

Learning how to crochet is so easy that you will quickly become a pro. Once you are, then you can make a colorful crochet afghan pattern full of red, white, and blue to show your spirit during the holiday season. Or you can try something a little more traditional like making one of the American flag crochet afghan patterns.

If you love fun and creative patterns, the both the easy star crochet patterns and simple stripe crochet patterns are for you! Off the beaten path are three not yet patriotic patterns that give you the fun opportunity of putting your own personal spin on the design. You can change up the colors or add a special flair to create a wonderful 4th of July project.
Table of Contents
Your Recently Viewed Projects