How To Get Stains Out of Crochet
Follow these quick tips to remove stains from crochet tablecloths, blankets, clothing, and more!
By:
Jaji Hammer, Editor, AllFreeCrochetAfghanPatterns.com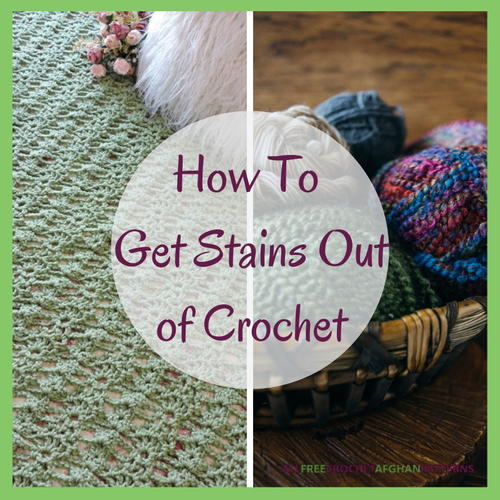 You love the beautiful crochet afghan you made a few years back. You love it so much, you throw it over your lap whenever you plop down on the couch, even when there's a big ol' greasy, cheesy, pepperoni-y slice of pizza dangling over the edge of the plate that you just put down on your afghan-covered lap. How many stains do you think are actually on your favorite crochet afghan? Well, the answer will soon be zero! Below you'll find some quick tips for how to get stains out of crochet.

Whether bulky afghan or dainty doilies or grandma's vintage lace tablecloth, you're bound to have at least a few crochet items that are rather splotchy from years of loving use. But what to do? Stains are permanent, right? Vintage lace is too delicate, right? Wool will shrink, right? The answer to all these questions can be "nope!" once you're equipped with the proper knowledge regarding how to remove stains from crochet items!
How to Clean Antique Lace Tablecloth
So grandma's lace tablecloth has been in your family since SHE was a little girl; it's made it through countless dinner parties and Thanksgivings, and naturally YOU are the one who spilled red wine and slopped turkey grease on it and... is that blood?? Goodness. Where do you start? Well, did you know that hydrogen peroxide is the main ingredient in Oxiclean? You can whiten your lace (and anything else!) without using any harsh bleach! A little hydrogen peroxide and, poof! White lace will smile back at you in no time.

But, if you want to treat your lace based on the specific stain, here's a breakdown of the types of treatments that are best for removing specific types of stains from a crochet lace tablecloth:
For oil-based stains (whether pizza, olive, or baby): Mix dish soap and white vinegar. Dab stain lightly with Q-tip.
For earth/sugar-based stains (whether wine, liquor, cola, tea, or fruit juice): Use water and bleach.
For protein-based stains (whether milk, eggs, sweat, or blood): Mix water, ammonia, peroxide, and dish soap. Dab stain with a Q-tip.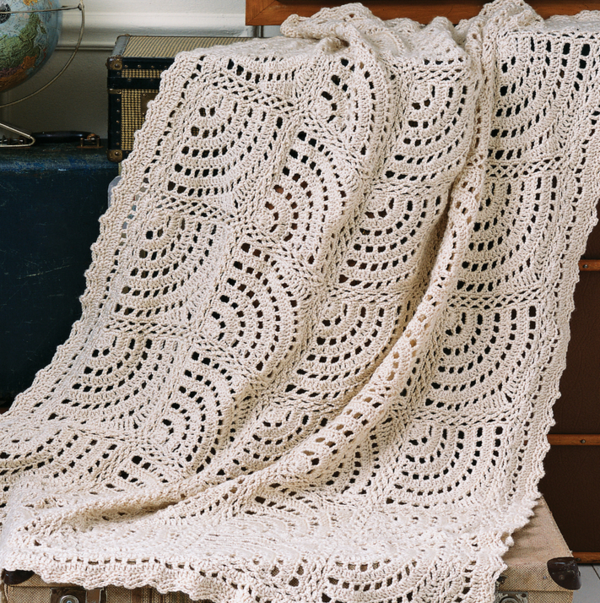 How To Get Stains Out of Wool
Bottom line, when it comes to wool, white vinegar is your best friend. It's capable of removing most types of stains without stripping the wool of its natural oils that help protect it from stains in the first place. Just make sure that any detergent you use on wool is non-biological.

What's the difference between biological and non-biological detergents, you ask? Great question! A biological detergent is super tough on stains because it contains enzymes that effectively eat through protein-based stains (like eggs and blood, etc. as mentioned above). The problem is, wool is also protein-based! So biological detergents do not differentiate between that red-meat stain and the wool blanket itself.

Conversely, a NON-biological detergent does not contain those protein-gobbling enzymes, and so is much gentler on fabric. A good non-biological detergent will still help you rid your wool afghan of stains, and, as a bonus, it's also preferable for people with sensitive skin. You don't want to lie your baby down on a blanket that's going to irritate her skin, now do you? Non-biological detergents to the rescue! Here's a list of them for your wool-washing convenience.

       List of non-biological detergents:
Trader Joes' Laundry Detergent
Persil (carries both biological and non-biological options)
Planet Ultra Liquid Detergent
Eco-Max
Sun Free and Clear
All Free and Clear
Purex Ultra Hypoallergenic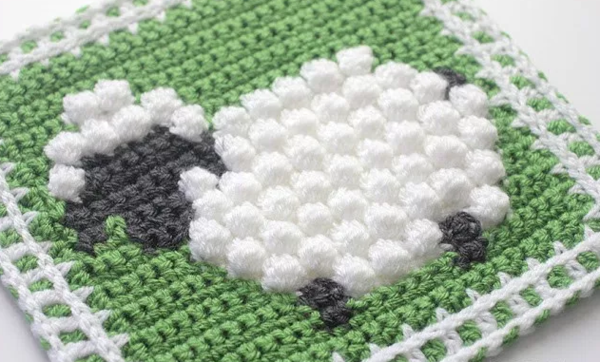 How To Wash an Afghan
You might not be surprised by the answer: Oxiclean. It's much less harsh than bleach and biological detergents and removes stains from virtually every color and type of fabric. Fill a laundry sink or bath tub with a couple gallons of water and add two scoops of Oxiclean. Soak your afghan for a couple days in the mixture, swirling it around a few times each day to make sure all fibers are saturated. Then either wash the afghan by hand or stick it in the washing machine, depending on the type of yarn used and personal preference. The stains should be well gone!

Click here to check out Oxiclean's webpage that details how to remove a variety of stains using their products.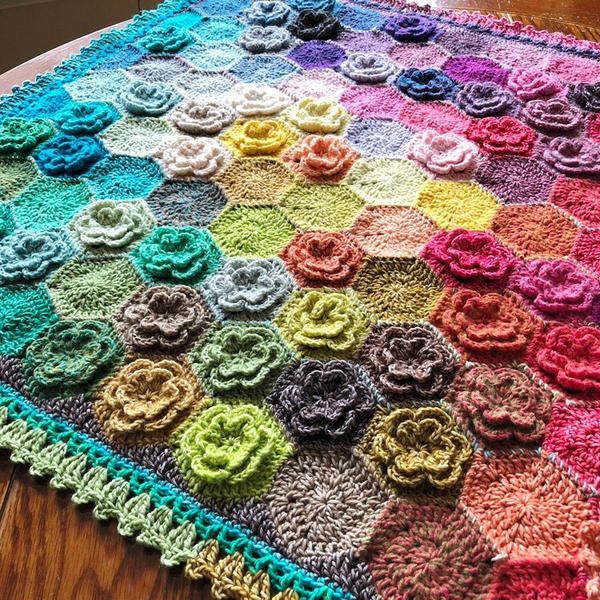 What are your favorite tricks for getting stains out of crochet? Share below so we can all benefit from your wisdom!
Free projects, giveaways, exclusive partner offers, and more straight to your inbox!
Tags / Related Topics
Your Recently Viewed Projects
Images from other crafters


Something worth saving?
SAVE all your favorite patterns
ADD personal notes
QUICKLY reference your patterns