24 Gorgeous Corner to Corner Crochet Afghans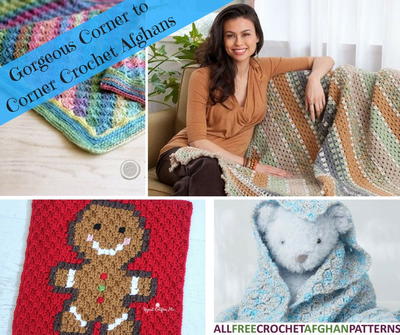 Corner to corner crochet offers a great new technique for you to introduce to your skill set. Its name says it all: working from one corner to another, you will crochet in diagonals until you have created the perfect design. 24 Gorgeous Corner to Corner Crochet Afghans has collected crochet blanket patterns for the whole family, from adults searching for soothing colors to babies in need of some cheerful stripes. Crochet afghans that use this style are generally quick and easy crochet patterns that let you fly through the process without any headaches. Several of the free crochet patterns featured here also use the beloved technique of crochet granny squares, so you can combine your passion for both styles in one afghan.

Corner to corner crochet patterns give you a chance to put a twist on your striped crochet patterns, stepping things up a notch with the added dimension of diagonal drama. However, corner to corner crochet doesn't always have to mean stripes—the Have a Pixel Christmas series proves how easy it is to capture a graphghan pattern with this method! Your family and friends will certainly be excited by all the new possibilities you will unlock once you learn this technique, so if you are looking for a way to spice up your crochet style, this is definitely it.


Table of Contents
Corner to Corner Crochet Blankets and Throws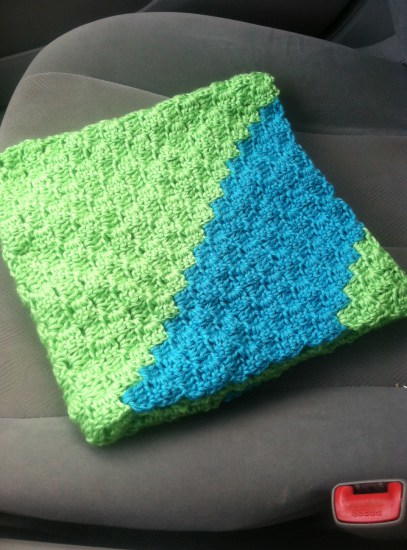 No matter what style you want to use to enhance your home decor, this collection has it all. Corner to corner crochet is truly versatile, with no limit on what types of styles you can capture with it. Bright rainbow stripes will compliment those who have a bold personality and want to add some pop to a room, while the calming, neutral tones of the throw blankets will add elegance and charm to an armchair or sofa. On top of that, several of these designs really play up the diagonal stripes, making even the most simple crochet blankets feel edgy and fresh.
Baby's Favorite Corner to Corner Crochet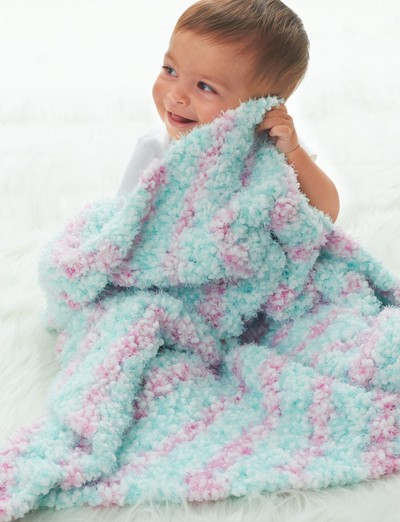 Babies need a little crochet love, too, so don't forget to work up a corner to corner crochet pattern for them as well! Especially since these are such easy crochet patterns to work up, you can make several for your grandkids—or if you're expecting and want to keep your fingers busy while waiting anxiously for baby to arrive. These designs would work well with any nursery style because of their gender neutral colors, so you don't have to feel limited. These are created specifically with sensitive little fingers and toes in mind, so you can wrap your little one up in the softness of yarn without worrying about the scratching or itching you would have to watch out for in a store-bought blanket.
Bonus! A Corner to Corner Crochet Christmas!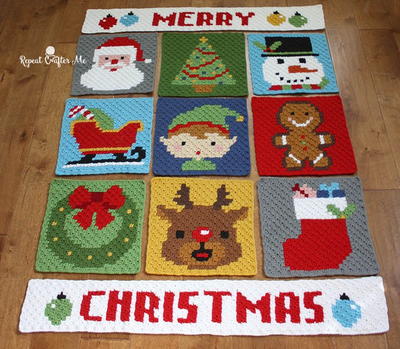 The Have a Pixel Christmas series combines granny square patterns and corner to corner crochet to make a festive graphghan! You just have to work up the individual crochet squares—choosing from a holly jolly cast of characters—and then assemble them into one easy crochet blanket. All of the squares use a corner to corner method that makes the process a breeze, and each could become its own crochet blanket if you decide you just want to dedicate yourself to Frosty or Santa—simply make several of your favorite. This would be a wonderful holiday project to begin when the cooler weather has you bunkering down indoors. 
How often do you crochet?
Your Recently Viewed Projects