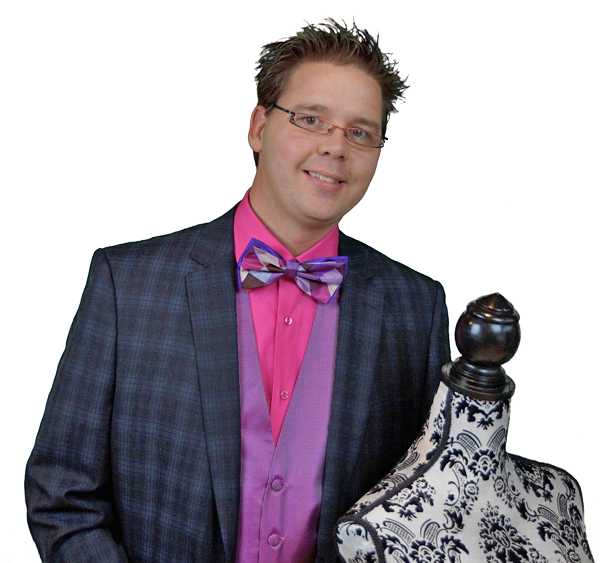 Michael Sellick is the energetic Creative Director & Video Host for The Crochet Crowd that is featured on YouTube. Michael is known as Mikey on YouTube and throughout the crochet community.
Along with participating in some of our videos with us here on our website, he is also an official educational tutorial host for Red Heart Yarns. We've been with Mikey since the beginning and have watched him grow over the years.
He brings quirkiness and fun back to crochet by not getting hung up on the technical terms. With a fun perspective of balancing education and humor with his tutorials, he has soared to the top by just being himself. Mikey is known for getting crocheters started by just teaching in plain terms. As Mikey grows, so do the 100's of thousands of people that follow him. You will notice instantly that he has a lot of memory hooks and doesn't blast his fans with technical words to make them feel overwhelmed. He tells it the way it is. You may find yourself giggling as you learn and getting those memory hooks stuck in your head.
Mikey reaches up to 2 Million Video Views on YouTube each month that extends to the entire global crochet population. With about 1500 free video tutorials, and growing in his collection, he can offer an fresh perspective to someone just learning or give a seasoned crocheter a refresher crash course as a reminder. Either way, he has you covered.
Mikey's energy is raw enthusiastic passion of bringing an idea from the mind, playing with some yarn to form a shape, then pushing limits to see what more can be done. Mikey's belief is that the crocheter watching the videos are inspired but not overpowered to force them to do things his way. He believes that his tutorials are like a template and expects crocheters to improvise and add their own personal touches to the projects he demonstrates. That's what creativity is meant to be.
Michael has been busy creating crochet videos especially for AllFreeCrochet. You can see them on our YouTube channel. In addition, you can find his entire video library on YouTube at http://www.youtube.com/mikeyssmail
Links:
The Crochet Crowd
YouTube

Patterns on AllFreeCrochetAfghanPatterns:
Crochet Baby Blanket Patterns

Crochet Afghan Patterns, Throws, and Blanket Patterns

Crochet Tutorials
Your Recently Viewed Projects