Crown Lace Stitch Pattern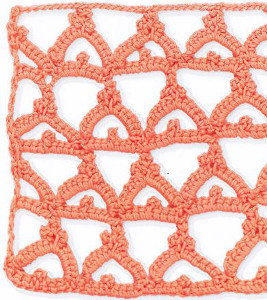 The Crown Lace Stitch Pattern is brought to you from the wonderful book, Lacework for Adventurous Crocheters. Crochet lace patterns are great for springtime afghans and a variety of other crochet projects. Enjoy this exclusive lacy crochet pattern and be sure to try out more lace crochet patterns in Margaret Hubert's book.


From July 24th - August 7th, we will be giving away the book Lacework for Adventurous Crocheters from Creative Publishing International. Don't miss out on this great book giveaway which includes this pattern and so much more!
Your Recently Viewed Projects