Eat and Crochet: 15 Thanksgiving Crochet Patterns + Casserole Recipes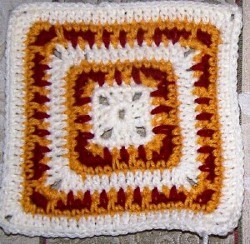 Thanksgiving is a time to be thankful for what you have, the family around you, and the food before you. With Eat and Crochet: 15 Thanksgiving Crochet Patterns + Casserole Recipes, you can prepare for this special holiday by crocheting some festive Thanksgiving crochet patterns and cooking up some delicious Thanksgiving casseroles.
An always popular afghan for the season is the Autumn Chevron Afghan. With beautiful oranges and yellows in a vintage style, this crochet afghan is quite an eye-catcher for Thanksgiving. Picture cuddling up with this afghan on a cool autumn evening - quite cozy! If you want to start with a smaller project, try the Fall Fleck Square. Free crochet granny square patterns are especially useful for the holidays when there may not be a lot of time for a larger project. This crochet granny square can be made into coasters, a hot pad, and even a pillow for your couch using a pillow form. Let your imagination take you to where your crochet hook wants to go.
While every family has traditional dishes to make for Thanksgiving dinners, it doesn't mean you can try something new. There are so many wonderful flavors associated with this holiday – pumpkin, green beans, cornbread…the list goes on and on. Incorporate some of these flavors in a casserole and your family will be asking for more. The Make Ahead Green Bean Casserole is a delicious way to plan ahead for your holiday meals. For dessert the One Skillet Gooey Pumpkin Cookie Cake is an amazing pumpkin pie cookie! Don't be afraid to try some of these free casserole recipes to spice up your holiday.
Free crochet afghan patterns for Thanksgiving are fun to try. The Turkey Square is an adorable and very detailed crochet square pattern. Similarly, the Thanksgiving Turkey Afghan will allow you to truly show off your skills. It's a festive afghan that you can display for company to see. And when it comes to showing off, you can show off your cooking skills with this easy 4 Step Leftover Turkey Casserole. After a big meal, most families have extra turkey for weeks to come. So before that turkey goes bad and before you get sick of making turkey sandwiches, use this casserole recipe to use up those leftovers!
Happy Thanksgiving!
---
---


Eat and Crochet: 15 Thanksgiving Crochet Patterns + Casserole Recipes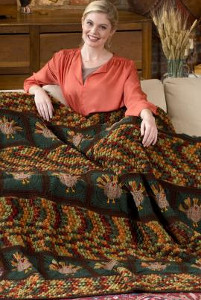 ---


---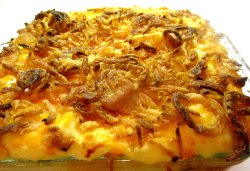 ---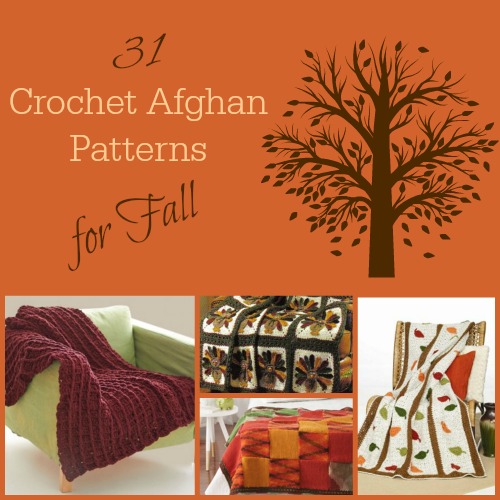 ---
Your Recently Viewed Projects