Types of Yarn Infographic
Learn about the crochet yarn types and why some are better than others.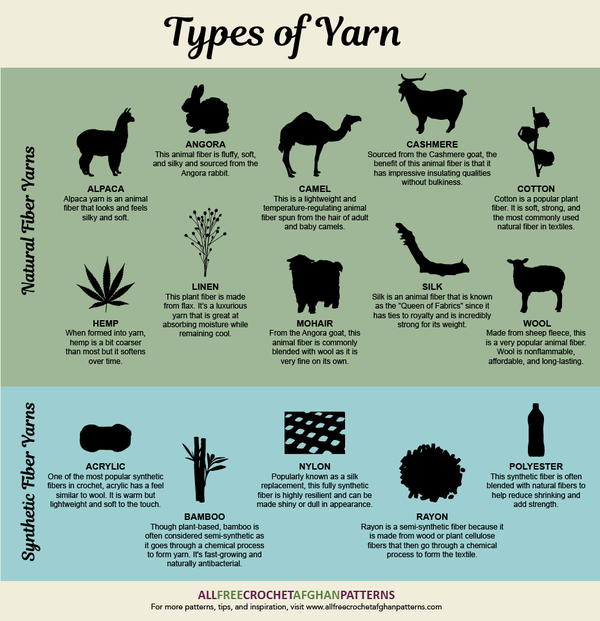 Types of Yarn Infographic
This Types of Yarn Infographic is chock full of information for any yarn crafter. For your next project, should you use natural fiber yarn or synthetic? What's the difference between cashmere and mohair? How do they make acrylic yarn? Find out all the answers to your questions and more with this infographic.

This helpful format allows you to download and keep on your computer or print so that you have it whenever you need it. Learn about these types of yarn for crochet and never pick the wrong one again.
Your Recently Viewed Projects