14 Bulky Crochet Blanket Patterns by Color Scheme
The warmest winter crochet blankets in all your favorite colors!
While cold weather is nobody's favorite, you can overcome the discomfort of the season by making one of these 14 Bulky Crochet Blanket Patterns by Color Scheme. Each section is filled with easy crochet patterns that you'll have time to make before the season sets in even if you're busy with work and the family. You'll be so thankful on a cold winter evening bundled up in your handmade afghans made with bulky yarn. Everyone in the family will want their own, or you could make one giant one so the whole family can snuggle up together on the couch.

This crochet afghan collection is filled with super soft and warm blanket patterns of all designs and colors. You won't believe you made it through the winters without having made these bulky crochet patterns. The thicker the yarn, the warmer you are! That just sounds like the ideal crochet project.
Table of Contents
Neutral Crochet Blanket Patterns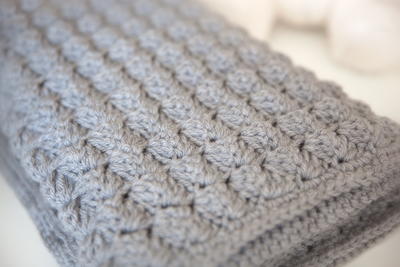 Practical colors are always nice when you want your afghans to match the furniture in your living room or bedroom. From light greys to tans and creams, these neutral crochet blanket patterns can go in any room without too much disruption of your decor. It'll blend so well, that your guests and family will think it must've been bought in a store along with your decor.
Solid Color Crochet Blanket Patterns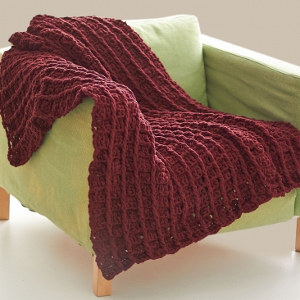 If you're looking for elegant colors to match your home's interior, check out these solid color crochet patterns. With red crochet patterns to express warmth through your house during the winter, you'll love making blankets for your house. There are also blue crochet patterns for a brighter contrast with the dreary winter days.
Colorful Crochet Blanket Patterns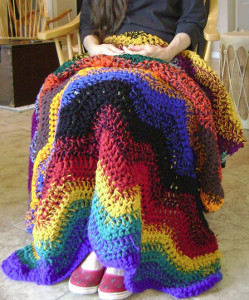 Push away the winter blues by making one of these colorful crochet patterns. The brightest and funkiest patterns will keep you warm throughout the season and are still fun to make. You can try rainbow colors for a wide spectrum of hues, or you can go with your favorite bright color schemes. You'll love making these bulky afghan patterns, and they even make great gifts for kids and friends.
What's your favorite color?
Your Recently Viewed Projects