21 Flower Crochet Granny Squares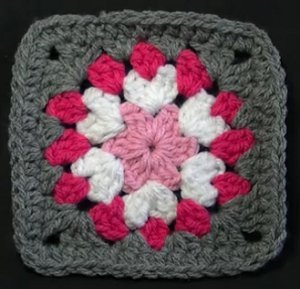 Get creative with your latest crochet afghan patterns by working up flower crochet granny squares. When you make multiple squares to turn into a gorgeous afghan, it'll be completely different from the usual rows of double crochet stitches or a zig zag designs. Sometimes you need a change and sometimes you need to transform a room with a pop of color. We have a great variety of flower crochet granny squares in this collection. Now I know what you're thinking: how can flower crochet patterns and crochet granny squares really differ from each other? Actually, they can be quite different. Some of the granny squares that have flowers on them are crocheted directly into the square, whereas others give off a three-dimensional look. Regardless of what look you're going for, these crochet granny square patterns will certainly catch your eye.
Table of Contents
Flat Flower Crochet Granny Squares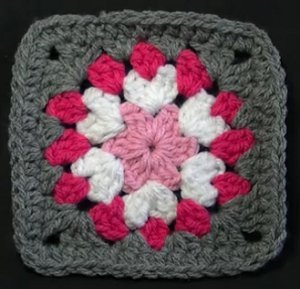 Flat flower crochet granny squares are simple and basic crochet squares that feature floral designs. These granny square patterns typically use bright, bold colors to act as petals with a solid center piece. You can diversify your crochet stitches to create more curved petals, like in the Kata Square, or use more basic, simple techniques for a more simplified look, like in the Gray and Pink Flower Square (pictured). 
3D Flower Crochet Granny Squares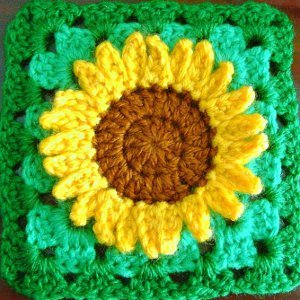 Add a little bit of texture and pizzaz to your granny square designs with these 3D flower crochet granny squares. These square designs feature cluster stitches and other such techniques to create designs that pop out of the base of the granny square. These raised, textured designs will look fantastic in a crochet afghan whether you use a design with popping, cascading petals, like the  Cute Crochet Sunflower Pattern (pictured) or with bobbles every few stitches, like in the Popcorn Stitch Bloom Square. 
Your Recently Viewed Projects