Hello Baby: 15 Baby Crochet Patterns + Bonus Baby Hats
Hello Baby: 15 Baby Crochet Patterns
+ Bonus Baby Hats
When a new baby is born, you can't help but to say "Hello!" With Hello Baby: 15 Baby Crochet Patterns + Bonus Baby Hats, you'll find crochet baby blankets and baby hats for babies and toddlers. Crocheting for babies is fun and these patterns are perfectly cute for a baby shower. Patterns for baby boys and girls alike, you'll have trouble deciding which pattern to try first! When crocheting for a baby, it's important to keep a few things in mind. Think of what the baby's parents would like because baby blankets are as much for them as they are for their new baby. Baby afghan crochet patterns vary in style and design so it's best to keep the parents in mind. If the parents don't know the gender of their baby, crochet baby blankets that have a more neutral color scheme or design are probably best. Choosing colors for these baby afghan patterns is also key - some parents will love the brights colors and others will want pastel colors.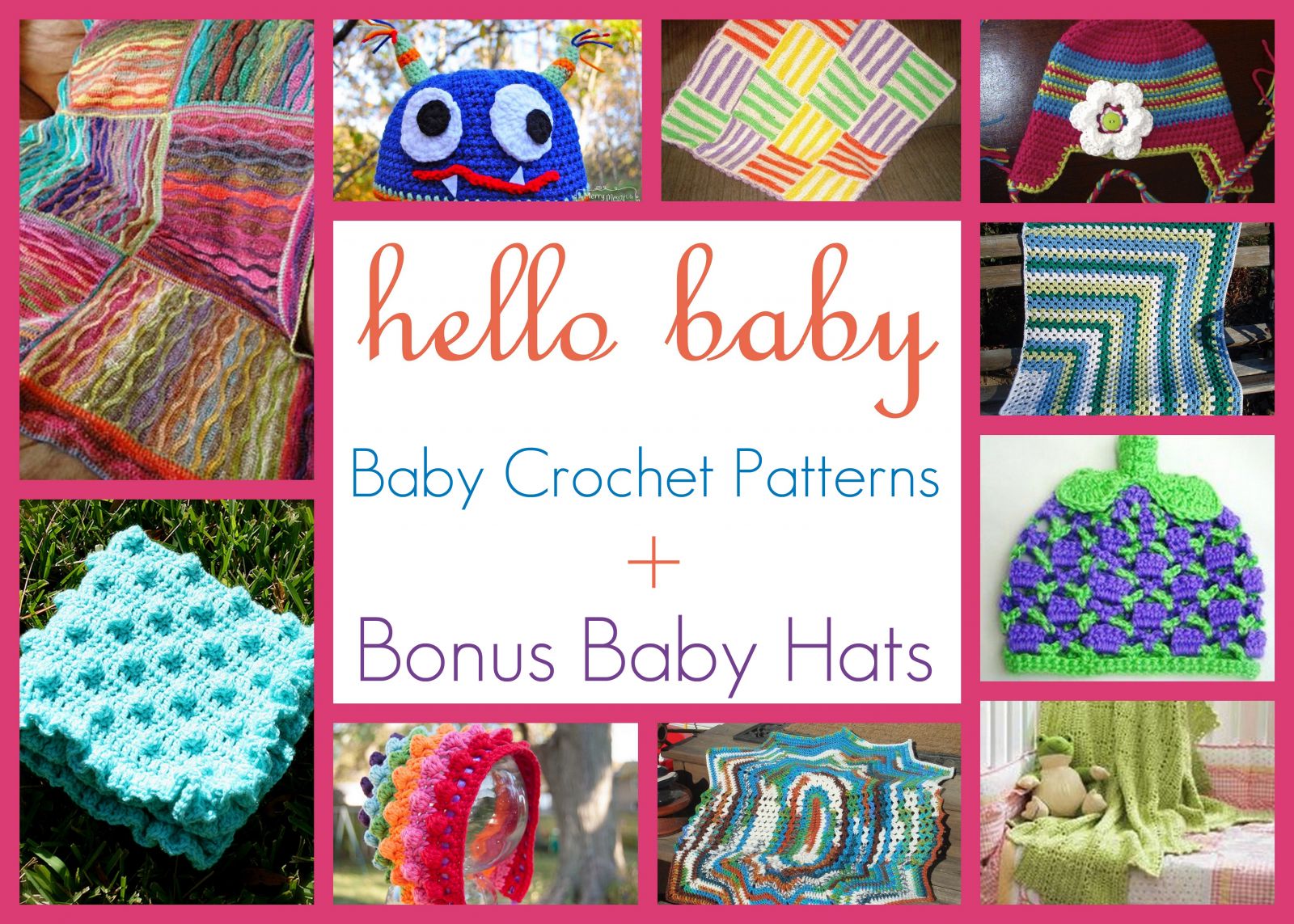 Crochet baby blankets are a must-have for new parents. Instead of buying a gift for a baby shower, make one of these baby afghan patterns instead. From cute frilly baby blankets to basic granny square styles, these baby blankets give you a wide variety to choose from. There's a crochet baby afghan with an attached hood for keeping little heads warm and even a baby blanket with all the entire alphabet on it to help toddlers learn their letters. Baby crochet patterns like these are fun and the result is a splendid baby blanket for a wonderful and lucky baby.

Baby hats are probably the most adorable accessory for a little one. Just picture sweet little photos of a baby wearing your crocheted baby hat and you won't be able to resist crocheting one of these baby crochet patterns. From a basic baby hat to a fun and spunky monster hat, there's a baby hat for every baby in this free collection.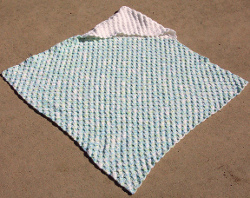 The great thing about crochet baby blankets is that they often become the most loved blanket a child has. There is something about the soft yarn and cuddly features of baby afghans that make them perfect for snuggle time with mom. When crocheting the baby blankets, remember that there are many children in need that would love a handmade blanket. Find your favorite baby blanket crochet pattern from this list and crochet for charity.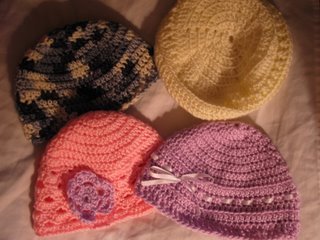 You will fall in love with these free baby hat patterns. The best part is that the age range is from newborn to toddler to little kids and you can crochet a baby hat for any or all of the above. Each of these patterns has its own style and character that will make you say "awww!"
Your Recently Viewed Projects