How to Tunisian Crochet
Learn how to crochet tunisian stitch with this helpful tutorial. Also known as the afghan stitch, it is a unique stitch with a special hook.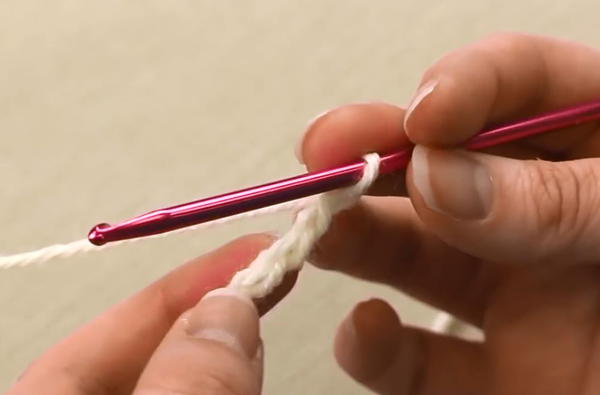 How to Tunisian Crochet
While you watch the How to Tunisian Crochet video tutorial, you'll be able to follow along and learn the stitch as it plays. You'll need a special Tunisian crochet hook, which is longer than a normal hook and some yarn before you start watching the video tutorial.

The long hook is for having a lot of stitches that stay on the hook. Tunisian crochet goes by many other names that you might have heard of afghan stitch, tricot crochet, and shepherds knitting. It may sound like a complicated technique, but it's really not difficult to learn if you watch closely and practice.

Yarn Weight(4) Medium Weight/Worsted Weight and Aran (16-20 stitches to 4 inches)
How to do Tunisian Crochet:
Work your chain (as many as needed for the pattern), holding the afghan hook just like a regular crochet hook.

Forward pass: Go into the second ch from the hook. Yarn over and pull up a loop. Leaving the newly pulled up loop on your hook, go into the next chain and repeat. Work your way down your chain, picking up stitches and leaving them on your hook.

Backward pass: Yarn over, pull through one loop. *Yarn over, pull through two loops* - Repeat what is inside * all the way through the row.

After the backward pass, you will be picking up stitches again; the forward pass. To do this, we go through the long bar from the stitch below. Work down the row and be sure to pick up the very last bar to keep your ends neat. 

Work the backward pass again, as done before in Step 4.

Repeat the forward passes and backward passes as many times as the pattern calls for. 

To end your project with a nice, neat edge, work a modified slip stitch: Go down the row as with a forward pass, picking up stitches, but, instead of leaving each picked up loop on the hook, pull each hook through both loops, leaving one loop on your hook before you go through the next long bar. 
Your Recently Viewed Projects