13 Haunting Crochet Blanket and Granny Square Patterns for Halloween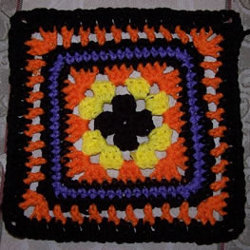 Are you thrilled by horror movies? If you like going into haunted houses and graveyards, then this collection of 13 Haunting Crochet Blanket and Granny Square Patterns for Halloween is especially for you! Don't be too scared, they're just crochet patterns, after all. We want you to be ready for Halloween, whether you turn your home into a haunted house or you're just dressing up for trick or treaters. Rather than the typical cheesy decorations, you can spook up your home with some of these blankets or granny square patterns. These patterns are sure to haunt your guests and family members, but in a good way. Everyone needs a taste of frightening things every now and again, so Halloween is the perfect time for it. If you're not into making costumes, you can work up any one of these squares or blankets in time for October 31st. You'll be the evil crocheter with your dreaded hooks and ensnaring stash of yarn. Don't be afraid, none of these patterns will bite, we promise!
---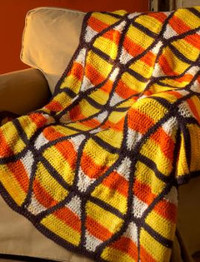 ---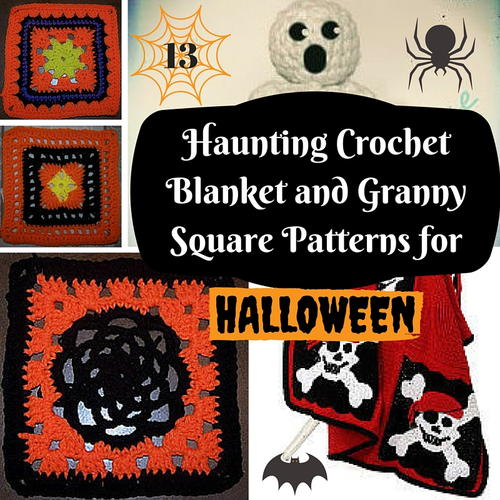 13 Haunting Crochet Blanket and Granny Square Patterns for Halloween
Table of Contents
We've got spooky, wicked, ghostly, eerie, and haunted crochet blanket patterns for you. You can pick just one or mix and match. You've got to choose the right one or a few that suit the look that you're going for in your haunted home. You can always change colors, but we think the ones that are included in these patterns work well for Halloween.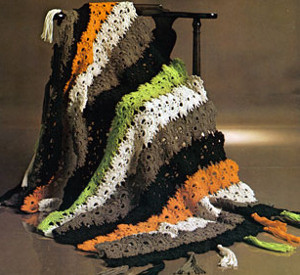 Spooky Cute Crochet Throw - this one is too adorable to be really haunting
Wicked Halloween Crochet Blanket Pattern
Pirate Throw - yo, ho, ho!
Friendly Ghost Lovey Blanket - Casper is the friendliest ghost!
Eerie Tri Color Granny Squares Blanket
Haunted Redwood Waffle-ghan - forest full of blood red trees
---

---
You can make a bunch of these different granny square patterns and stitch them together in order to make a very creepy cool afghan. They also look super scary on their own and you can hang them on the walls or door for your trick or treaters and guests. You can work up any of these in a matter of a day or so, then you can definitely finish by Halloween.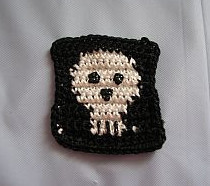 Spooky Crochet Skull Pattern - all you need are crossed bones
Spider Web Square - all we can say is "eek!"
Witching Hour Square - where everything strange happens
Diamond in the Middle Square - very festive!
Gothic Rose Granny Square Pattern - understated yet creepy
Your Recently Viewed Projects