How Do I Crochet? 13 Basic Crochet Stitches and Free Beginner Crochet Afghan Patterns eBook
By: Jeanette Benoit, Editor for AllFreeCrochetAfghanPatterns

Updated November 10, 2016
How Do I Crochet? 13 Basic Crochet Stitches and Free Beginner Crochet Afghan Patterns eBook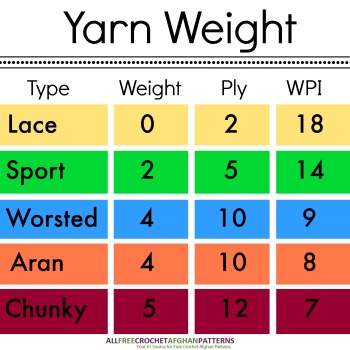 ---
Calling all beginner crocheters! Check out Yarn 101: Yarn Weight, Type, and Which is Best for Your Pattern!
---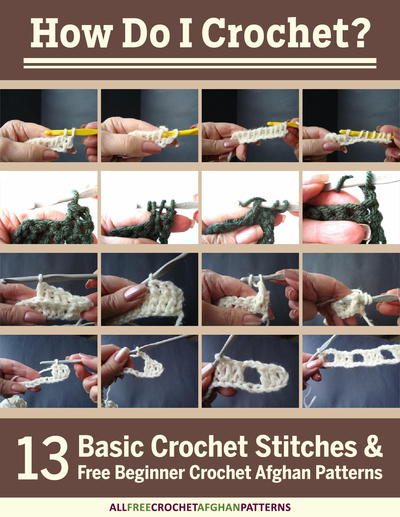 Learning how to crochet can be difficult without the right tools. Having a teacher is helpful, but many people teach themselves how to crochet. Teaching yourself a new skill may sound daunting, but it's not that hard if you use easy-to-read patterns and tutorials with step-by-step instructions and detailed photos. Check out the best beginner patterns and basic crochet stitch tutorials in our latest eBook, How Do I Crochet? 13 Basic Crochet Stitches and Free Beginner Crochet Afghan Patterns. Crochet patterns can definitely look like a foreign language if you're a beginner. The first step in learning how to crochet is to learn basic stitches. Once you've mastered these, there are a handful of other crochet stitches to learn, such as the basketweave stitch, popcorn stitch, and checkerboard stitch, to name a few. Each stitch produces a different effect and can add interesting and unique textures and patterns to your crocheted afghan.

As soon as you've gotten a good grasp of crochet techniques, it's time to start working on your first beginner crochet afghan pattern. Follow one of the beginner crochet afghan patterns in this eBook to make a blanket for yourself or a friend. Once you make your first afghan, you will want to make another, and another, and another! It's truly an addicting hobby. Crocheted afghans make great gifts for any occasion, including birthdays, weddings, baby showers, and more. Homemade afghans add the perfect touch to any room in the house. After all, you can never have too many blankets. Make yourself a warm afghan to snuggle up with during the winter, or crochet a bright blanket for the summer months. No matter the season, there is always a need for a homemade crocheted afghan.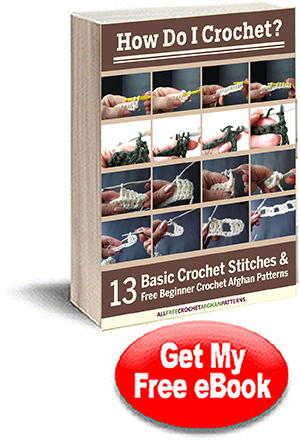 Download your copy of How Do I Crochet? 13 Basic Crochet Stitches and Free Beginner Crochet Afghan Patterns today.
If you've been wondering how to crochet, let our latest eBook be your go-to guide. The crochet stitch tutorials and beginner afghan patterns included in this eBook will teach you everything you've ever wanted to know about crochet. Each step-by-step tutorial includes detailed instructions and photos. If you're looking for easy-to-read crochet stitch tutorials, or easy crochet afghan patterns for beginners, How Do I Crochet? is a great place to start. Grab your crochet hook and favorite yarn and make yourself comfortable. If you've been wanting to pick up a new hobby, crochet is the perfect thing to do in your free time. You can make yourself wonderful afghans to drape over your sofa or bed. Afghans also make excellent gifts for friends, family, and co-workers.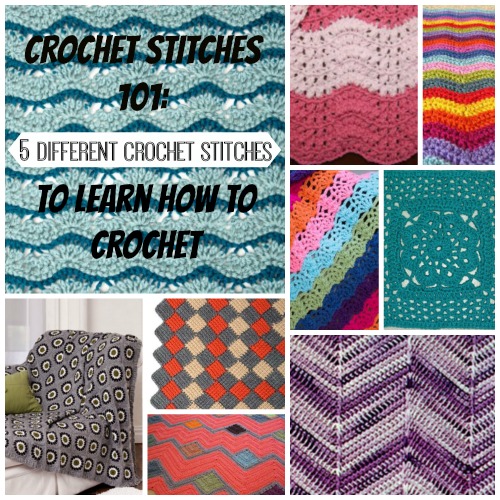 ---
Learn all about the different stitches here: Crochet Stitches 101: 5 Different Crochet Stitches to Learn How to Crochet!
---
Chain Stitch, Single Crochet, Double Crochet:

There are many stitches to learn, but it's best to start with the two most fundamental stitches and then build from there: the basic chain stitch and the single crochet stitch. The majority of crochet projects begin with a chain stitch, and the single crochet stitch is the most basic crochet stitch that is found in tons of crochet patterns. Luckily for us, it's one of the easiest stitches to master. Once you've got the single crochet stitch down, you will discover that it opens up endless possibilities and leaves you more ready to try out different variations in the forms of double and treble stitches. For practice, you can crochet this stitch in straight rows, or use it as a building block for a more advanced stitch.
To work the chain stitch, after you have a slip knot:
Hold the base of the slip knot with the thumb and index finger of your left hand.
Grab the yarn coming from your skein with the hook. Pull the yarn through the loop of the slip knot with your hook.
You have now made one chain stitch. Repeat for as many chains as the pattern calls for.

To single crochet:
Make a slip knot and chain how many your pattern calls for.
Skip the first chain from your hook, insert hook in the second chain. Bring the yarn over the hook from back to front and pull it through the chain with your loop. You now have two loops on your hook.
Again, bring the yarn over the hook from back to front, and draw it through both loops on the crochet hook. One loop will remain on the hook; you have made one single crochet.
This eBook doesn't stop at single crochet. How Do I Crochet? includes variations on this basic stitch. The double crochet (abbreviated dc) is about twice the length of the single crochet stitch. It is another common crochet stitch that makes projects solid, but not stiff, so once you've mastered the beginner stitches mentioned above, you can move on to this one and vary up your work. The double crochet is an ideal stitch to use for sweaters, shawls, afghans, and home decor items.
Checkerboard Stitch:

If you're ready to move on to more advanced stitches, you can choose from several others that are included in this eBook, such as the checkerboard stitch, shown at the left. The checkerboard stitch is a fun technique that you can use to make something as small as a dishcloth or as large as an afghan. This fun stitch is really just a variation of the double crochet stitch that utilizes extra chains and some chain skipping when working up your work. Once you get the hang of this, though, it's super easy and fun to do. Learn how to crochet the checkerboard stitch with the step-by-step guide in How Do I Crochet?
Popcorn Stitch:

Another crochet technique that adds a playful touch to your projects is the popcorn stitch. The trick to this stitch is making a cluster of double crochet every few stitches. This easy crochet stitch adds interesting texture and visual interest to your project, making it a great stitch to use for little embellishments or for a baby crochet project. Crochet stitches build on one another, so even if you have to spend hours perfecting a certain technique, it will be worth it. Just remember that each basic stitch is a stepping stone to something even more incredible. How Do I Crochet? has a great tutorial on the popcorn stitch, too.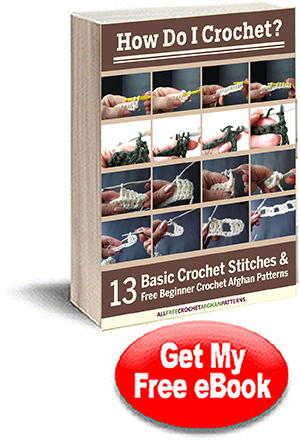 Download your copy of How Do I Crochet? 13 Basic Crochet Stitches and Free Beginner Crochet Afghan Patterns today.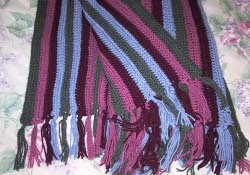 The World's Easiest Crocheted Afghan (shown at left) is perfect for beginners to make. If you've just learned how to crochet, this is a super easy crochet afghan pattern to complete. Not only is it a cinch to put together, but it's also pretty. The fringe adds a playful finishing touch to this blanket. Use the colors shown here, or select hues that match your decor. Striped afghan patterns, in general, are suitable for beginners to crochet since the afghan design comes from switching the colors instead of adding in new stitches. You can switch up the design by swapping in bright colors instead of these darker ones for a more vivid, summer feel. The vibrant colors will brighten up any room of your house. This afghan makes a great gift for children and adults alike, and it makes a wonderful blanket for spring and summer.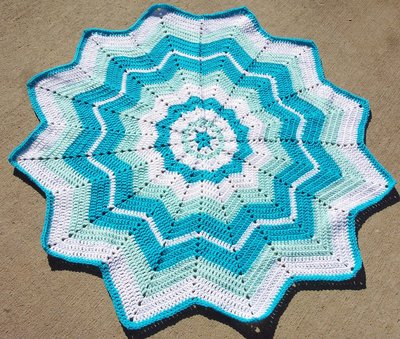 Many of the afghans included in this collection are so easy, even an idiot could make them! Using just one color and one type of stitch, you can make any number of simple blankets with these easy crochet afghan patterns.These afghans are perfect for working on in front of the TV because they typically require very little concentration to work these up. Choose your perfect color and start crocheting! Once you've made a few afghans, though, you'll be ready to try something slightly more complicated, yet still simple enough for beginners. This Beginner's Round Ripple, shown at right, is easier to make than it looks. Check out the free crochet ripple afghan pattern in this eBook and you'll have a stunning afghan that is sure to impress.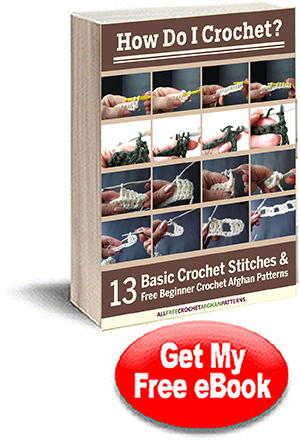 Download your copy of How Do I Crochet? 13 Basic Crochet Stitches and Free Beginner Crochet Afghan Patterns today.
With your free copy of our How Do I Crochet? 13 Basic Crochet Stitches and Free Beginner Crochet Afghan Patterns eBook, you can subscribe to our Laying It All Out newsletter to become part of a fabulous and friendly crochet community. In subscribing to the newsletter you will receive:
• Three weekly emails with free crochet patterns, tips, collection pages, videos and more.
• New FREE patterns made available to you throughout the year.
• Access to our free pattern library full of 1000's more free crochet patterns.
• The opportunity to share ideas and help others in the crochet community.

I know you're crafty and have a passion for all things crochet, so go ahead and download your free copy of How Do I Crochet? eBook now. It's totally free. Don't wait any longer to subscribe to our newsletter, either. It's full of free crochet afghan patterns, flower crochet patterns, crochet flower granny square patterns, and more. These projects will not only make you a better crocheter, but they will also give you inspiration for future projects.
---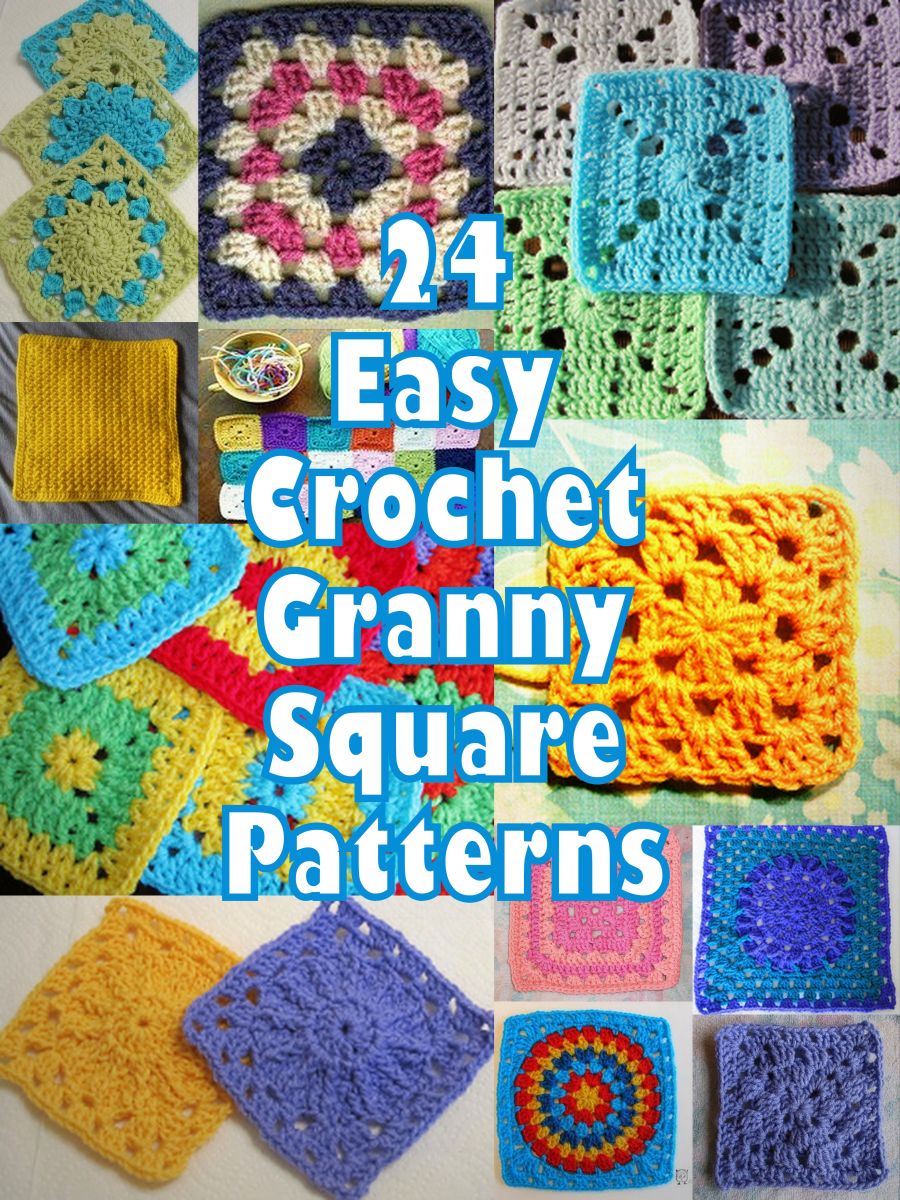 Get some free, easy granny square patterns with this list of 24 Easy Crochet Granny Square Patterns!
You might also like these tutorials:
---
Tags / Related Topics
Your Recently Viewed Projects
Images from other crafters

Love these projects? Get MORE delivered to your Inbox – FREE Click Here!