19 Advanced Crochet Afghan Patterns
These unique and stunning advanced crochet patterns may take some time and skill but the results are always worthwhile!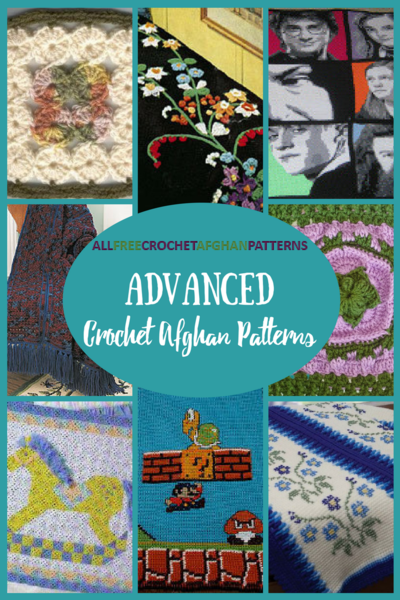 Tired of beginner patterns? Want to test your skills? Try these 19 Advanced Crochet Afghan Patterns! Each of these afghan crochet patterns is perfect for the experienced crocheter. Advanced and intermediate crocheters will appreciate this collection.

Whether you're looking for free advanced crochet projects or intermediate crochet afghan patterns, you'll go crazy for these pretty afghans. So brush up on your crochet skills and challenge yourself with these advanced crochet patterns. You'll be glad you did!

In this collection of advanced patterns, you'll find that advanced crochet spans a wide range of crochet afghan patterns. Advanced crochet techniques include embroidery and picture crochet along with advanced crochet stitches. Learn how to crochet by number with these picture crochet patterns that feature animals, video games, and even people.

Crochet picture patterns may seem intimidating at first, but if you've been crocheting for awhile, we guarantee that you can crochet one of these patterns. You can also learn how to embroider on crochet to create designs on top of a basic crochet afghan.

PLUS! Learn how to crochet surface stitches with this video tutorial shown right below.
Table of Contents
Advanced Patterns: Picture Crochet, Crochet Embroidery Patterns and More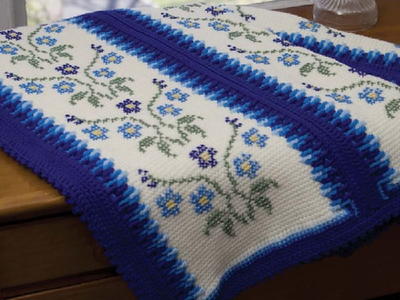 Looking for a challenge? Try these fantastic free advanced crochet patterns. You'll love the look of these awesome projects and will want to try out each pattern. 

Crochet embroidery will give your afghans a vintage look while making your finished piece unique and beautiful and picture afghans are super exciting.

All sorts of complex patterns and advanced crochet stitches can be found below, so take a look to find exactly what you're looking for!
 
Advanced Patterns for Crochet Granny Square Afghans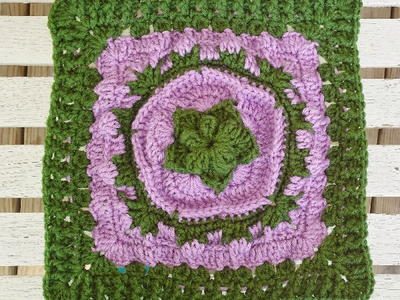 This section includes both advanced granny square patterns and afghans to make. Start small by mastering the square and then build the entire afghan.

These patterns are great for anyone who isn't a beginner but still need to practice their skills. If you love granny squares, throws or afghans, you'll want to take a look at all of these cool patterns.

There's nothing basic about this group of patterns. Test your skills and see what you can accomplish - you won't believe the amazing results!
 
What is the most advanced stitch you want to try?
Let us know in the comment section below!
Your Recently Viewed Projects